I'd like to introduce a brave woman and personal role model of mine. She is the Customer Expectations Manager at Caterpillar Inc., a wife, step-mom, leader, advocate, engineer, volunteer, friend, aunt, listener, encourager... identify with any of these roles? I thought you might.
Jada Hoerr, spends a good deal of her time living from a suitcase. She even confessed to me that occasionally she doesn't even unpack it.
Jada recently invited me into what I consider a sacred area, one that reveals so much about a person. Yep, I'm talking about her closet.
Today we felt the first hint of spring, yes 45 degrees counts, and the best time to tackle your own closet. Whether you neatly stack by color or hoard black shirts, it's time invite some fresh eyes over to reassess.
Jada agreed it would be smart to digitize her closet for easy packing on her many trips. Before we could begin this process we first had to THIN OUT!
I really like this list of questions from The Every Girl when assessing your own wardrobe. Be a tough critic if you are attempting this on your own. Better yet, ask your most honest friend or a professional to help.
Your own digital closet in 5 easy steps!
1. Thin out clothing, only keeping things you love to wear. Be ruthless, everything else must go.
2. Take a snapshot of each item
3. Create a digital log for each category - organization is key!
4. Assess needed or missing items - shop from a list, I promise you will be happier with your purchases!
5. Create outfits using items in your digital closet. (I like to keep mine on my phone so it's always with me.)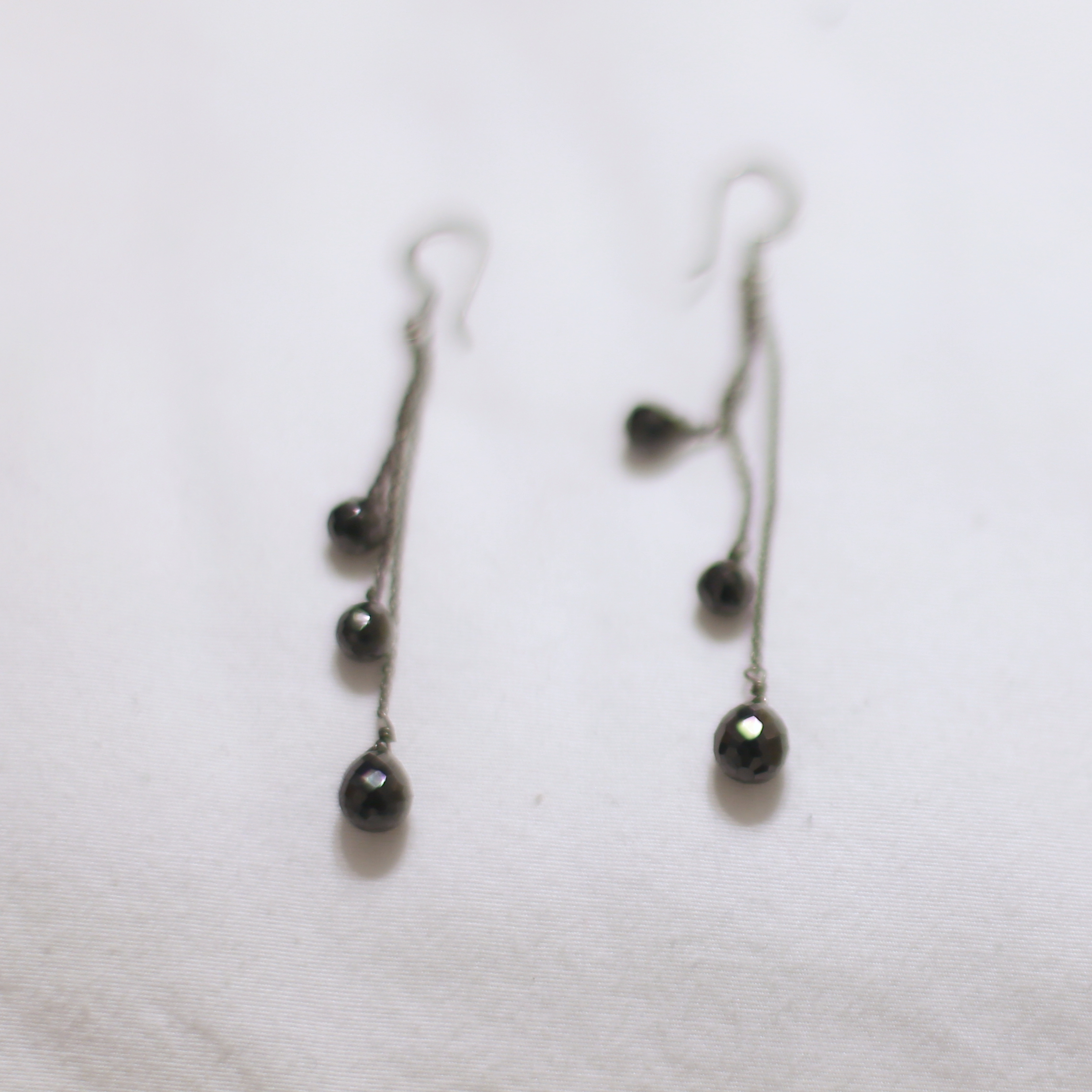 Jewelry is the most affordable way to freshen up your wardrobe. Jada has collected each of these pieces that tell a story or represent a friendship or experience. Pearls from friends in China, handmade beads from her relief work in Tanzania, glass rings from her years in Brazil. I'm gonna tell you a secret... it took me 30 minutes to untangle these. I had good company but finding a way to keep jewelry organized and accessible is key to accessorizing!
Never underestimate what you already have! A fresh pair of eyes in your closet could quickly pair an unlikely duo. NEVER over fill your closet. What you can't see you will never wear.
Stylist notes* Her arms are extra long and we added to our shopping list a few wrinkle-free button down shirts. This is an area for Jada to splurge since in order to flatter her figure these shirts will need to be taken to her tailor. (She also shared with me she only irons immediately before wearing so wrinkle-free fabrics are well worth the search.)
Layer, layer, layer! Mix and match your clothing before you buy something new. You will be amazed at the combos you can create.
Jackets are your best friends and the fit is everything. More on proper fit here. Don't be afraid to toss an ill fitting piece, even if it was expensive. You will need a honest second opinion to see angles you might not be able to see on your own.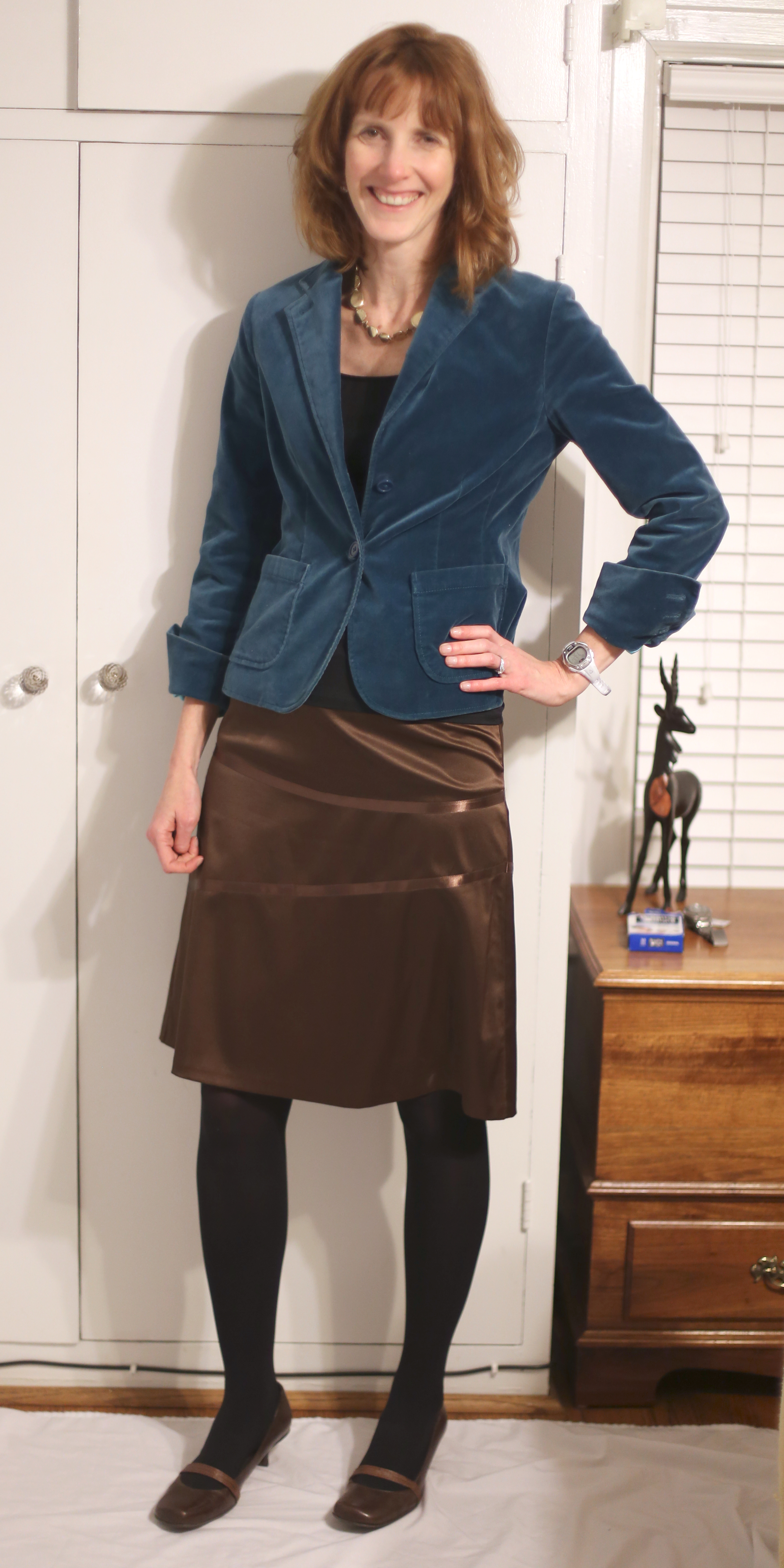 Stylist notes* We quickly assessed Jada's skirt and pant situation. Her figure is most flattered with a knee length A line skirt. Pants are a major problem for Jada. She is 5'10 and very slender. Only one pair of her pants fit properly. Brown pants and grey are now on our shopping list. Here are the pants we vetoed.
New shoes are on the shopping list too. Comfort and durability are paramount as Jada catches flights, visits work sites and is on her feel for hours on end. A bit of fun can be added here with a leopard print or colorful shoe.
Sample outfit: 1 outfit, 2 locations, 40 degree climate change
Tights and a jacket keep you warm in Chicago then shed it to stay cool in Dallas later that same day.
Shopping list :
1. Brown pant and grey pant with a straighter leg, more tapered with a bit of stretch.
2. White fitted cropped pant with a sateen fabric and some stretch.
3. One white button down long sleeve top and one in blue or lavender.
4. Red shoes - flat, wedge or kitten heel
5. Leopard print pumps
You can refresh your closet yourself, with a friend or with us! In a matter of a few hours that scary dark hole can be a beautiful closet you can enjoy and easily manage.
Want the details to get a closet like Jada's? We've spent only 4 hours doing our magic and at only $45 per hour. E-mail me at laura@everydaycharming.com to share your closet secrets, I'm sure we can find you a solution that's pretty and smart just like your wardrobe will be.